Android App Link(1.26.500):
https://lstx.oss-cn-beijing.aliyuncs.com/sg2_1.26.500.apk

IOS App Link(1.26.1.0):
https://apps.apple.com/cn/app/luan-shi-tian-xiahd/id590329647

At the request of the China Press and Publication Administration, the App Store will completely remove applications that do not provide a publication number in January 2020. Because we applied for the version number in 2011, the publication number was not issued by the Bureau. Only technology and digital applications Symbol. Therefore, our game App has also been removed by Apple. We are currently negotiating with relevant units and looking for solutions.
IFyou currently have version 1.26.1.0 on your phone, please do not uninstall the program on your phone. If there is no program on your phone, it is recommended that you go to the App Store to find and download "乱世天下". This version cannot display the updated content of the new version normally, but other functions are used normally. If you need to experience the new functions, it is recommended that you log in to the game through the web.
中文:
应中国新闻出版署要求,App Store2020年1月全面下架未提供出版物号的应用程序,因我们申请版号时间为2011年当时版署局未发布出版物号,仅能申请科技与数字的文号。故我们的游戏App也被苹果公司下架,目前我们正在与相关单位协商并寻找处理办法。
如您手机上现在有1.26.1.0的版本,请不要卸载手机上程序,如手机上没有程序,建议您进入App Store已购项目中查找下载《乱世天下》。该版本无法正常显示新版本更新内容,但其他功能正常使用,如果您需要体验新功能建议您通过网页端登录游戏。
日本语:
AppStoreは中国新聞出版署の要求に従って、2020年1月に全面的に遮って出版物号のAppを提供することはできません。2011年に申請する時出版物号を獲得していないで、そのため私達のゲームはアップルに遮られて、現在のところの私達と相関部門は処理の方法を協議して探します。
あなたの携帯電話の上のでようだ1.26.1.0のバージョンがあって、ダウンロードしないでください、携帯電話の上のでようだ手続きがなくて、AppStoreに入ってすでに購入する中にダウンロード《乱世天下》を探しのでください。このバージョンは正常に新しいバージョンが内容を更新するのを表示することができなくて、しかしその他の機能は正常に使って、もしもあなたは新しい機能を体験してあなたにホームページ端を通じて(通って)ゲームを登録するように提案するのが必要です。
GM
E-mai:super_scbz@163.com
online service:Enter the game interface, click "在线GM" in the upper right corner and select "匿名聊天" to get in touch with the COTK administrator.繁體中文:
註:
由於版本的變化,移動端用戶須及時更新至最新版本,以免在登錄遊戲時造成遊戲中某些功能不能正常工作或進度條停止在78%狀態!另外,受蘋果審核影響,IOS版本實際更新以app store為準。
English :
Note:
Due to the version change, mobile phone users must update to the latest version in time, so as not to cause some functions in the game not to work normally or the progress bar stops at 78% state when logging in the game! In addition, affected by Apple's audit, the actual update of IOS version shall be subject to the app store.
日本語:
注:
バージョンの変化によって、モバイル端末のユーザーは適時に最新バージョンに更新しなければなりません。さもなければ、ゲームを登録する時、いくつかの機能が正常に動作できないか、またはプログレスバーが78%で停止されます。また、アップルの審査の影響で、IOSバージョンの実際の更新はApp storeに準じる。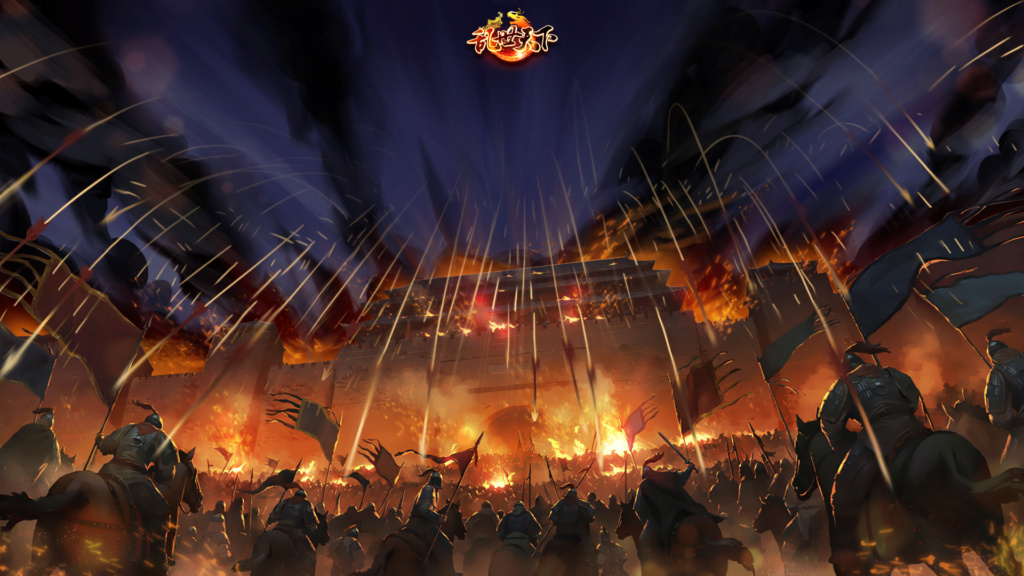 Permissions in this forum:
You
cannot
reply to topics in this forum